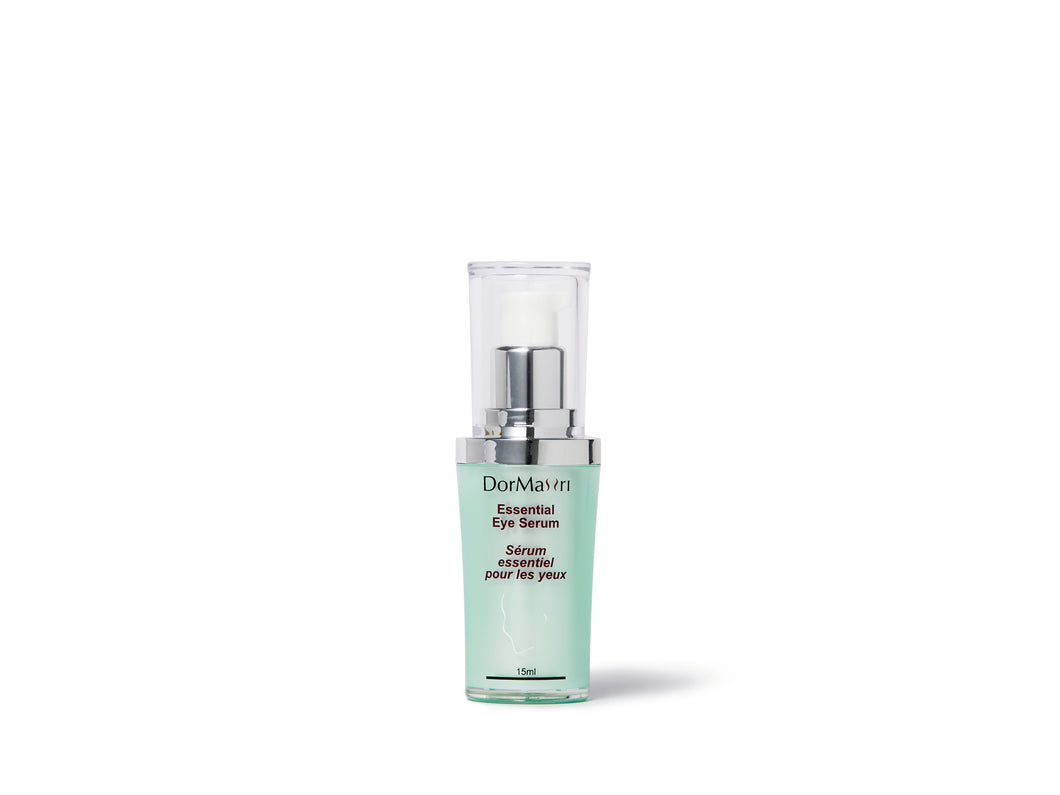 Essential Eye Serum
DorMauri
Regular price $45.00 Sale
The powerful peptides in the Essential Eye Serum can reduce dark under-eye bags while Peptides, PAL-GHK and PAL-GQPR reinforce firmness and tone around the eye area. Chrysin and N-hydroxysuccinimide also promote the elimination of blood originating pigments responsible for dark colour from under the eyes. In addition, Guarana helps to reduce puffiness and excess fat around the eyes. Along with a potent blend extracts of soy, grape seed, green tea and wild yam, the overall effect can reduce fine and deep lines leaving you with a tighter and brighter eye area. 
Directions:
Apply sparingly around eye area before moisturizing. Blend in lightly and tap from the inner eye corner to the outer corner of the eyes with outward motion with fingertips. Apply twice daily.

Suitable for all skin types.
Made in Canada. 15 mL