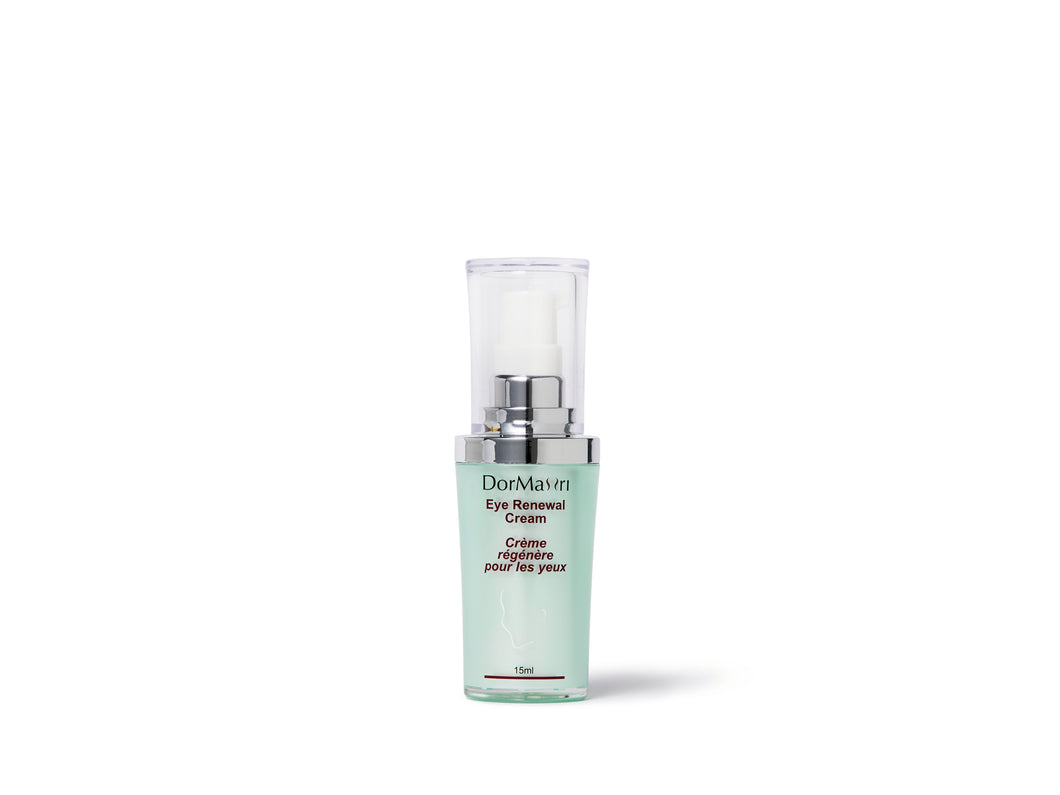 Eye Renewal Cream
DorMauri
Regular price $45.00 Sale
The Eye Renewal Cream base contains an excess of 18% oils of jojoba, avocado and grape seed, plus 2% shea butter, vegetable glycerine and vitamin E. These antioxidant properties are believed to also safeguard cells against free radicals. With a blend of soy extract, wild yams, guaraná, grape seed extract, Japanese green tea, wild mushroom and cucumber, the eye renewal cream helps soften the wrinkle lines and rebuilds collagen. In addition, this cream helps to speed tissue regeneration, soothing and tightening around the eye and neck area.

Directions:
Apply sparingly around eye area before moisturizing. Blend in lightly and tap from the inner eye corner to the outer corner of the eyes with outward motion with fingertips.

Suitable for all skin types.
Made in Canada. 15 mL