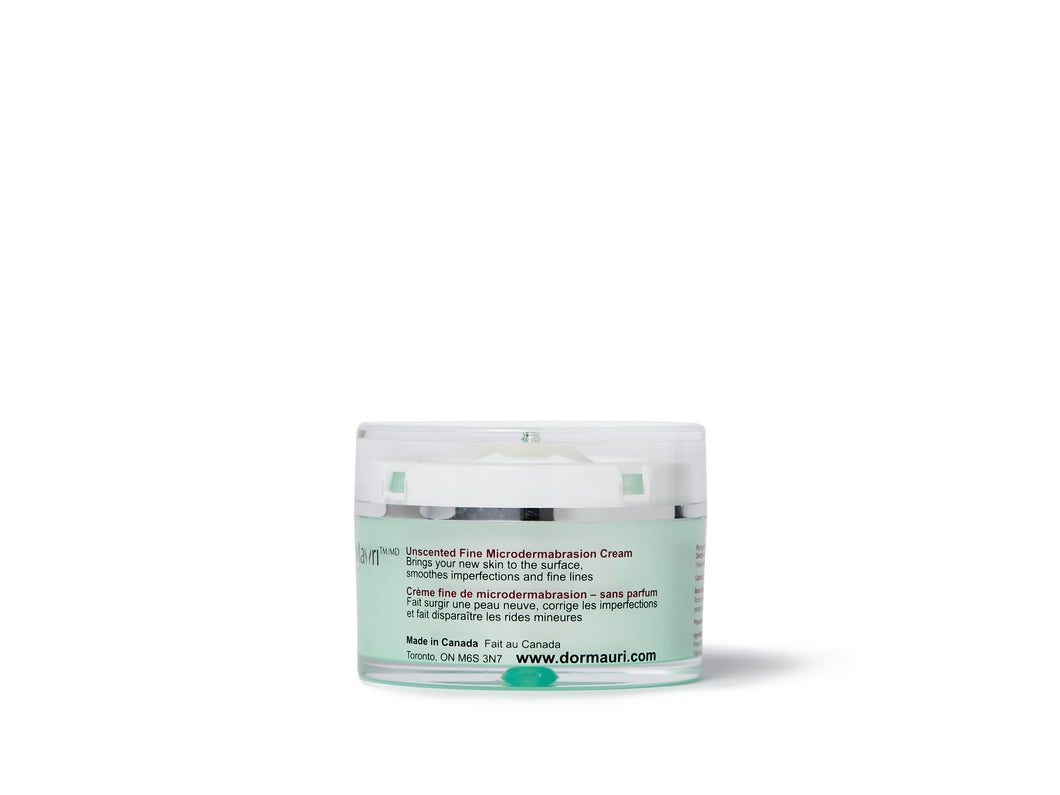 Fine Microdermabrasion Cream
DorMauri
Regular price $59.00 Sale
DorMauri Fine Microdermabrasion Cream is a spa grade unscented cream base, is created by mixing the DorMauri signature Mineral Clay with the powerful ingredients of avocado, jojoba, hemp and grapeseed oils, plus 4% shea butter and Vitamin E.
Our microdermabrasion cream helps to remove the old layer of skin and bringing newer skin to the surface. By polishing skin on a regular basis, it helps to remove imperfections and fine lines to make your skin smooth.
Directions:
Apply a thin layer of DorMauri Fine Microdermabrasion Cream on the face and forehead. Lightly rub the cream in small circular motion evenly, avoid eye and mouth areas. Rinse off with water and pat dry. Follow with moisturizer. To maintain benefits, we recommend using once a week.
Suitable for all skin types.
We recommend to wear sunscreen and avoid direct sunlight for a few days after using.
Made in Canada. 50 mL