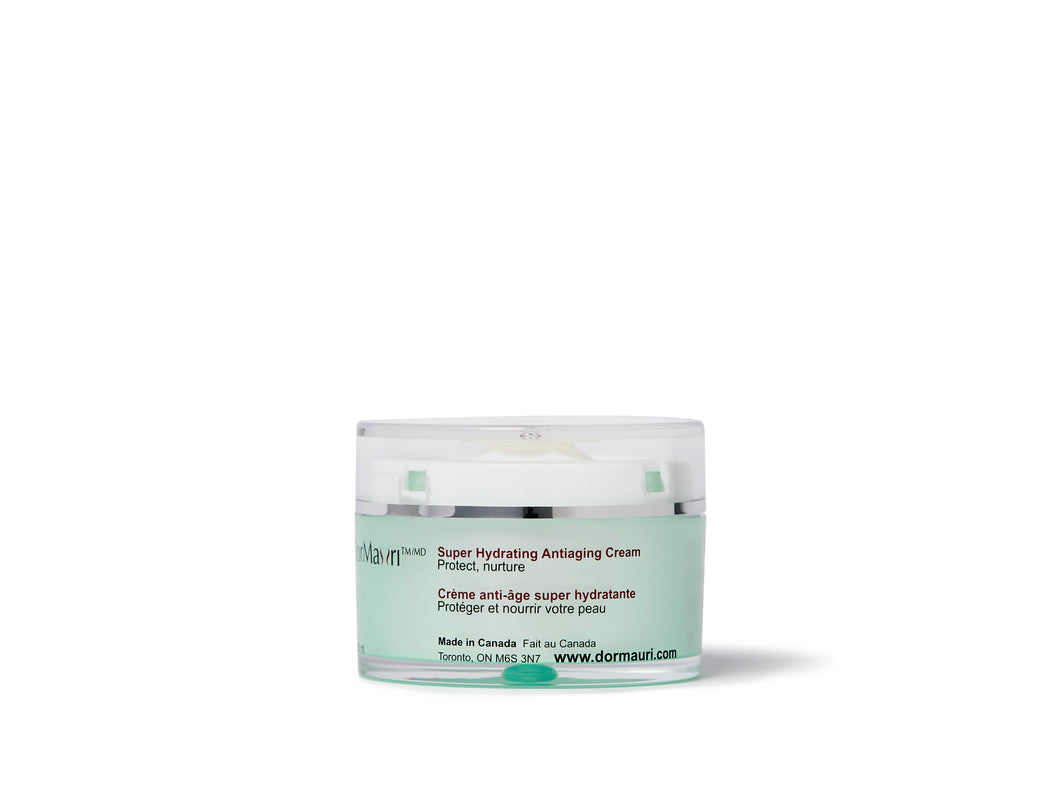 Super Hydrating Anti-Aging Cream
DorMauri
Regular price $59.00 Sale
This daily facial cream containing the super moisturizing properties of Hyaluronic Acid (HA).  Our body produces an abundance of HA at a younger age, but this reduces by 50% by the age of 50.  HA has excellent water retaining properties, and when applied to skin, eases wrinkles, fine lines and smoothes the surface with a slight "plumping" action. 
This velvety cream base contains a natural blend of 5 oils and exotic mango and shea butter. When combining with other formidable ingredients, such as grape seed extract, Japanese green tea, cucumber and wild mushroom, shows to increase elasticity and ease dryness. Our face cream also contains lipopeptides which is often associated with increases in elastin fibre density, thickness and improved regularity of collagen IV - all critical for smooth, supple skin.
After regular usage of the cream, your skin should see:
decrease in wrinkle depth
decrease in wrinkle density
decrease in wrinkle volume
Directions:
After cleansing and toning, dabbing small amount of Super Hydrating Anti-Aging Cream with finger onto face and neck area. 
Made in Canada. 50 mL