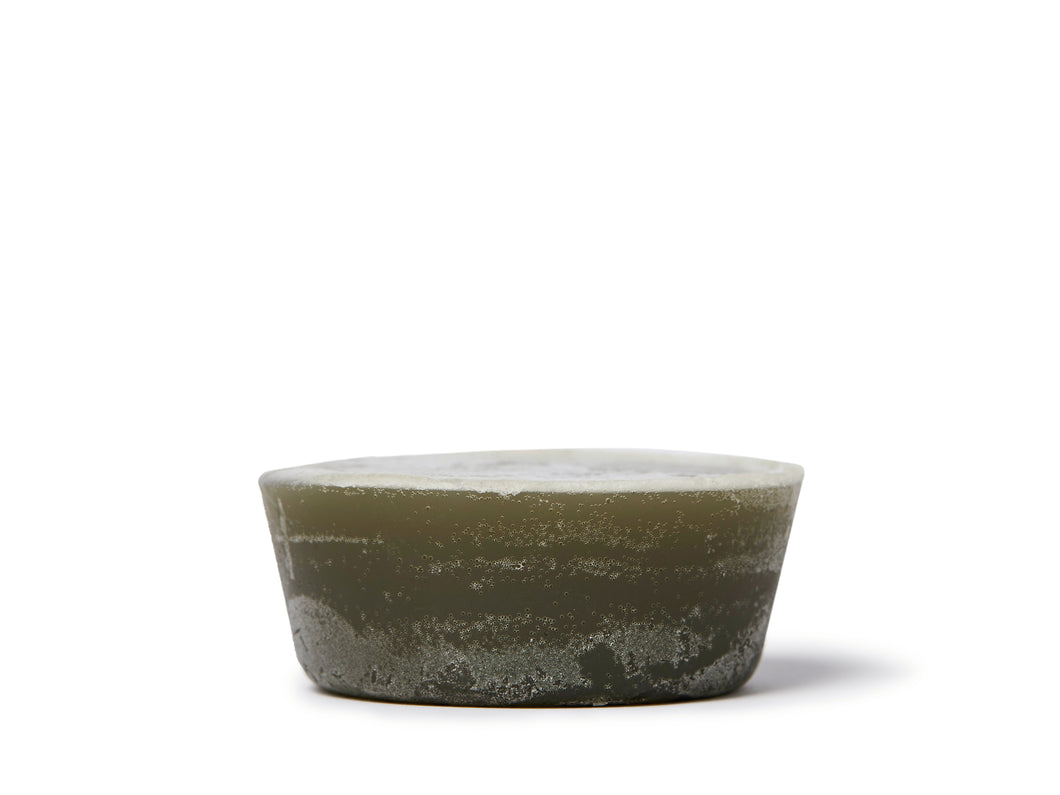 Tea Tree Facial Cleanser
DorMauri
Regular price $23.00 Sale
Combining the rich nutrients and mineral of DorMauri's unique marine clay with coconut oil, fatty acid, olive oil, vegetable glycerine, pure rosewater, tea tree oil, orange oil and sea salt. This combination of ingredients provides a rich but gentle facial cleanser leaving your skin feeling clean, toned and tightened. The properties of mineral clay and tea tree oil speed up the healing of acne and other skin imperfections.  
This nourishing facial cleanser that is gentle enough to be used daily and thoroughly cleanses the skin, while delivering superior anti-aging benefits. 
Follow these simple steps into your daily routine:
Lather clay bar under water and massage the rich foam in small circles into the facial skin. For extra exfoliation you can apply product with a facial brush and work around the face in small circular motions.


Gently remove lather with a warm cloth or simply splash with warm water.


Pat dry.
Ideal for oily and acne skin. Gentle enough for morning and night use. Can be used to remove make up.
Made in Canada. 85 g