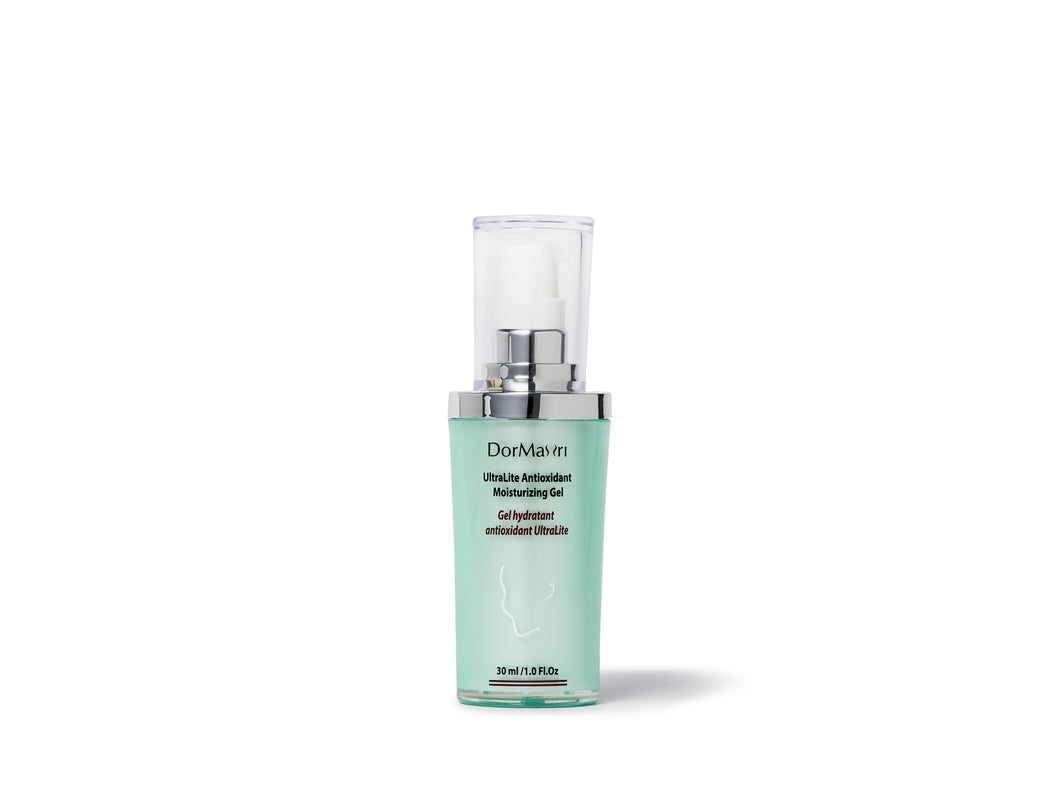 UltraLite Moisturizing Gel
DorMauri
Regular price $48.00 Sale
This melt-into-your-skin incredibly airy and light gel help to provide the needed moisture for oily skin without getting pores clogged. The UltraLite Moisturizing Gel is formulated with powerful ingredients, hyalunic acid, glycerin, cucumber extract, chrysin and peptides. This moisturizer helps to restore skin's natural barrier while firming and tightening skin. It also helps with discoloration and uneven skin tone. Your skin will be plumper, firmer looking skin with an overall glow.
Suitable for oily/acne and sensitive skin type.
Made in Canada. 30 mL.